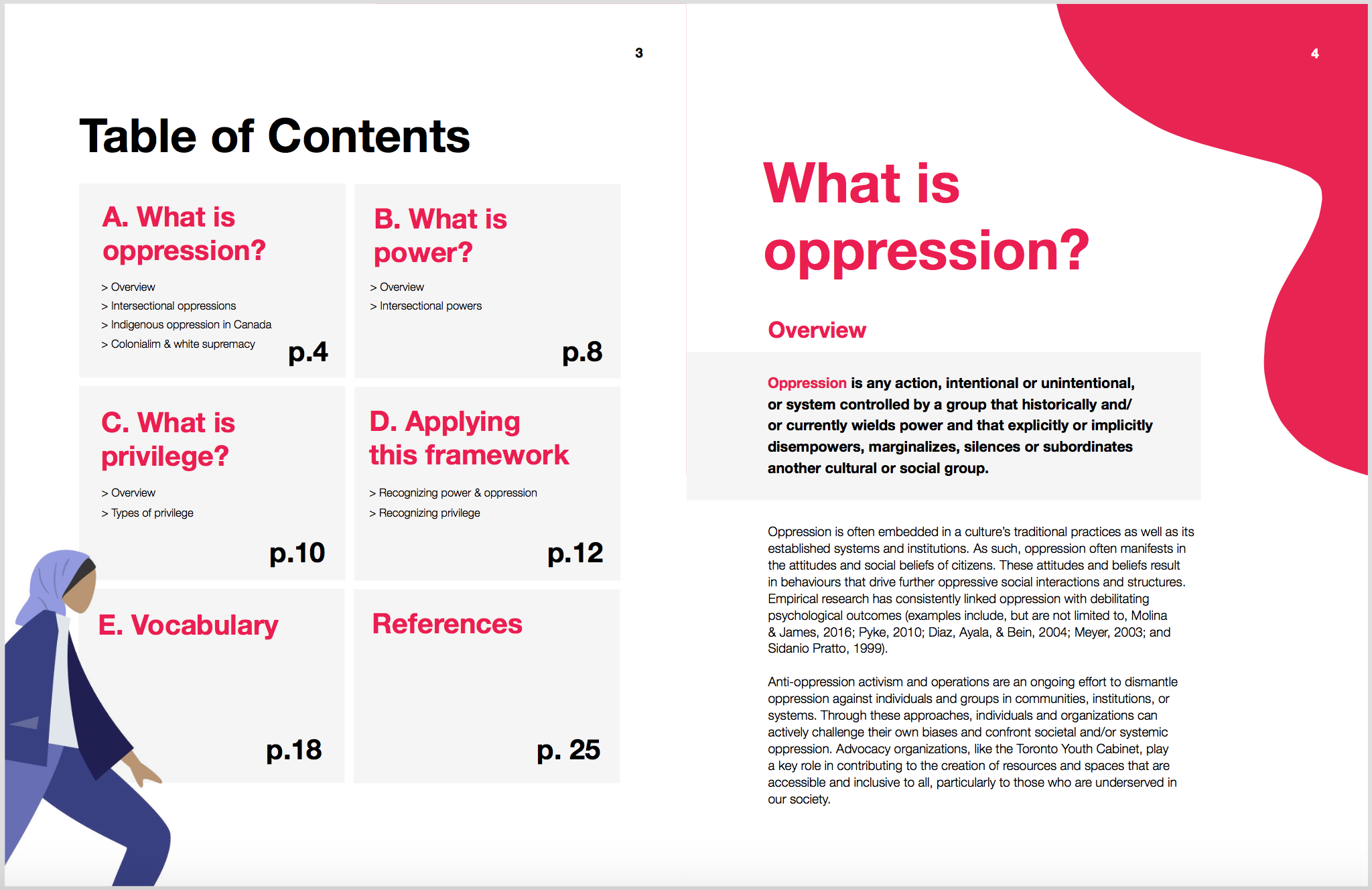 Anti-Oppression Training Resource
I helped design the visual identity for the Toronto Youth Cabinet's Anti-Oppression Training Resource document. The resource outlines introductory concepts around oppression, power, and privilege in the Canadian context. You can download the full guide here.
Data and Information Sharing at the Canadian Space Agency
Powered by Data was hired to provide strategic advice and guidance on the Canadian Space Agency's open data and information publishing practices. The project involved a two-stage consultation with potential users of CSA data assets. As Powered by Data's Communications Lead, I worked on developing a report design that would present user research in an accessible visual format. Download the full report here.
Elevating Community Based Water Monitoring in Canada: Recommendations
I helped lay out a collaborative set of documents by the The Gordon Foundation, Living Lakes Canada and WWF-Canada around elevating community-based water monitoring in Canada. Read more, and download the documents here.
The BOAI15 Survey Results
To celebrate the 15th anniversary of the Budapest Open Access Initiative, a global community survey was conducted to understand progress and ongoing hurdles in the Open Access Movement. I designed the report that disseminated the survey findings. More information on this report, and a link to download can be found here.